BPA Safe Solutions™ is formulated using high quality skin and essentail oils renowned for their unique qualities. Contains Extra Vitamin E.
Size : 1 x 10ml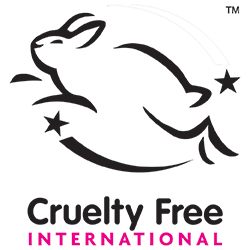 BPA Piercing Aftercare® is suitable for all skin types. It is a fantastic versatile product which lubricates the piercing making it easier to clean. It is applied to the skin using an internal dropper which allows controlled hygienic use.
BPA Piercing Aftercare® can be applied to all kind of exterior piercings from ears, navel to dermal implants. It can also be used while stretching lobes.
It contains a perfect blend of active natural plant ingredients and vitamin goodness which nourish and enrich the skin.
This gentle but very effective aftercare is easily absorbed and will not tarnish jewellery.
It contains no parabens, is vegan friendly and is approved by Cruelty Free International. (Not tested on animals).
Easily absorbed
Gentle and effective
Convenient applicator
Suitable for all skin types
No parabens
Extra Vitamin E
APPLICATION
BPA Safe Solutions™ is applied to the skin using an internal dropper allowing for controlled, hygienic usage Cleanse the piercing as instructed by the piercer. Apply one drop to the pierced area and skin. Gently massage in any excess oil to the surrounding skin. BPA can also be used to help clean and soften the skin. Apply 2-4 times a day as required and then thereafter as needed. BPA is for use on all external piercings from ears, navels to dermal implants. (Do not use on genitals and tongue).
PRODUCT INGREDIENTS
The Aftercare Company use a combination of key ingredients that gives a unique recipe blend for their signature products.
The blend of ingredients was chosen because the properties, of each element, when combined with the others create a synergy that provides benefits to the skin greater than the qualities of each ingredient on its own.
Piercing Aftercare® contains No Chemical or Paraben Preservatives
It is preserved naturally using nature's shelf life (18 months).
Ingredients : Helianthus Annuus Seed Oil, Lavandula Angustifolia, Tocopheryl Acetate, Melaleuca Viridiflora leaf Oil, Melaleuca Altrnifolia Leaf Oil.