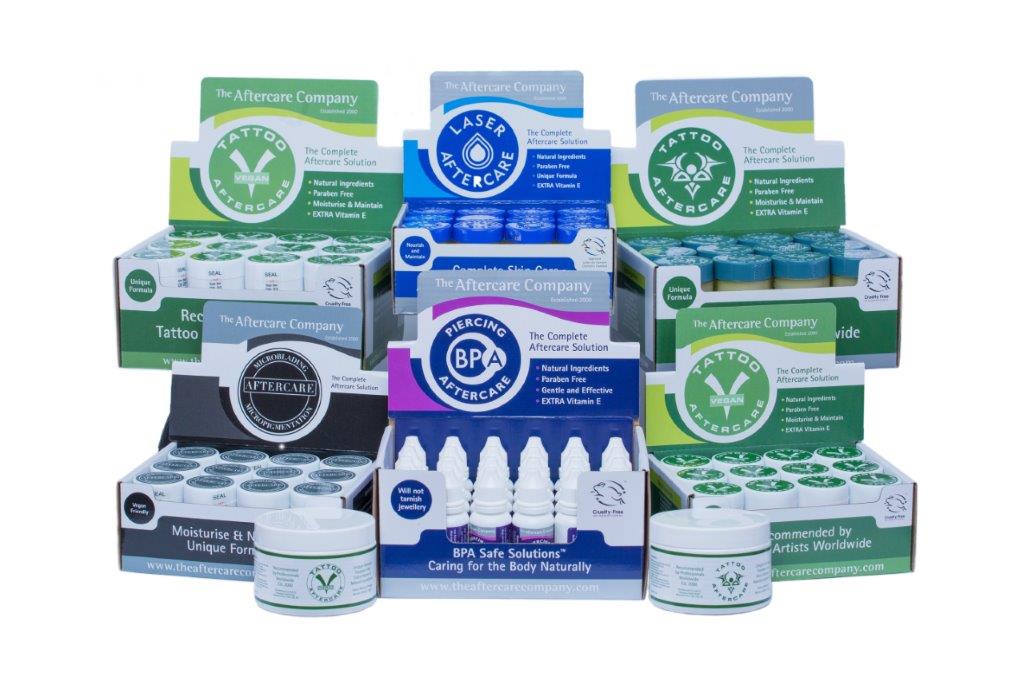 WIN a 115g Jar of Tattoo Aftercare Vegan®
To enter our competition please answer the question below.


Q: Tattooists would use Dettol to clean and dampen the skin before applying a transfer.
Dettol helped give a better transfer than the oil-based soaps. What year was Dettol invented?
Answer to: info@theaftercarecompany.com
or leave a message https://www.theaftercarecompany.com/contacts

Remember to put your mailing address in the email with your answer. We mail prizes to all countries. Good Luck!
Terms and Conditions:
This competition is for fun. We may occasionally contact you via your email address to let you know of any other competitions we are running. If you do not want to be informed of further competitions please state in your email subject line - No emails - This will not affect you in anyway for the competitions you have entered