Laser Aftercare® is a paraben free natural product designed for use following cosmetic laser procedures. Size : 1 x 10g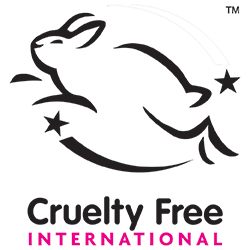 Laser Aftercare® contains nourishing and protecting plant ingredients that moisturise the skin. Use between laser treatments to maintain the skin keeping it supple and soft.
It is enriched with vitamins and natural calendula extract which supports healthy skin.
The emollients it contains hydrate and moisturise whilst the linoleic and essential fatty acids replenish and protect the skin.
Laser Aftercare® is paraben-free with no chemical or artificial ingredients to disrupt the natural balance of your body.

There has been no animal testing on any of the ingredients and is approved by Cruelty Free International. (Not tested on animals).
Moisturise and maintain
Nourishing plant extracts
Suitable for all skin types
Complimentary uses
No Parabens
Extra Vitamin E
APPLICATION
Apply a small amount a light film 36-48 hours after laser treatment. Use sparingly as Laser Aftercare® will soften and spread. Gently massage into skin. Do not rub or stretch the skin but gently apply. Laser Aftercare® can be used 2-3 times daily moisturise and maintain the skin.
PRODUCT INGREDIENTS
The Aftercare Company use a combination of key ingredients that gives a unique recipe blend for their signature products.
| | |
| --- | --- |
| Sunflower Oil | In skin care products, sunflower oil is one of the favourite softening emollients. It is rich in vitamins A, D, and especially in vitamin E and essential fatty acids. Sunflower oil has a light texture and is easily absorbed by skin. |
| Olive Oil (Extra Virgin) | Olive oil was the original beauty treatment. Its chemical free nature makes it suitable for those who have allergic reactions. Emollients containing olive oil are useful in treating dry and chapped skin. It is a good skin soother and a source of Vitamin E. |
| Calendula | Calendula is a useful and versatile product to keep in the first aid kit. The unique benefits of Calendula makes this multi-purpose solution ideal for everyday use: moisturising, nourishing and protecting the skin all year round. |
| Beeswax | Beeswax acts as an emulsifier and is nourishing to skin. It is a natural moisturiser and will soften the skin. Beeswax leaves a breathable barrier on the skin allowing it to retain essentail moisture to rejuvenate and enrich the skin. |
| Vitamin E | Vitamin E is a highly effective ingredient in skin care products.  It will soften, moisturise and hydrate the skin. The use of vitamin E, slows down the oxidation process which helps the overall product last significantly longer. |
| Lavender | Lavender is nature's most versatile aromatic plant, and has been used throughout history.  It is renowned for its use in beauty products and in folk medicine. In skin care products it is an effective moisturiser and will soften the skin. |
| Tea Tree | Tea Tree oil is a great anti-oxidant.  It controls the free radicals in the body and boost the production of collagen. It is very mild on the skin and a fantastic moisturiser.. |
| Niaouli | Niaouli is from the same family as Tea Tree and has a long history of use by different cultures all around the world.  It is widely used in skin care preparations and mixes well with lavender and Tea Tree creating a synergy of essential oils that benefit the skin. |
The blend of Lavender, Tea tree and Niaouli was chosen because the properties, of each oil, when combined with the others created a synergy that provides benefits to the skin greater than the qualities of each oil on its own. This blend was then added to a mix of vegetable oils that nurture, moisturise and soften the skin.
Laser Aftercare® contains No Chemical or Paraben Preservatives
It is preserved naturally using nature's shelf life (18 months).
All ingredients come from organic based materials originating from sustainable or cultivated crops